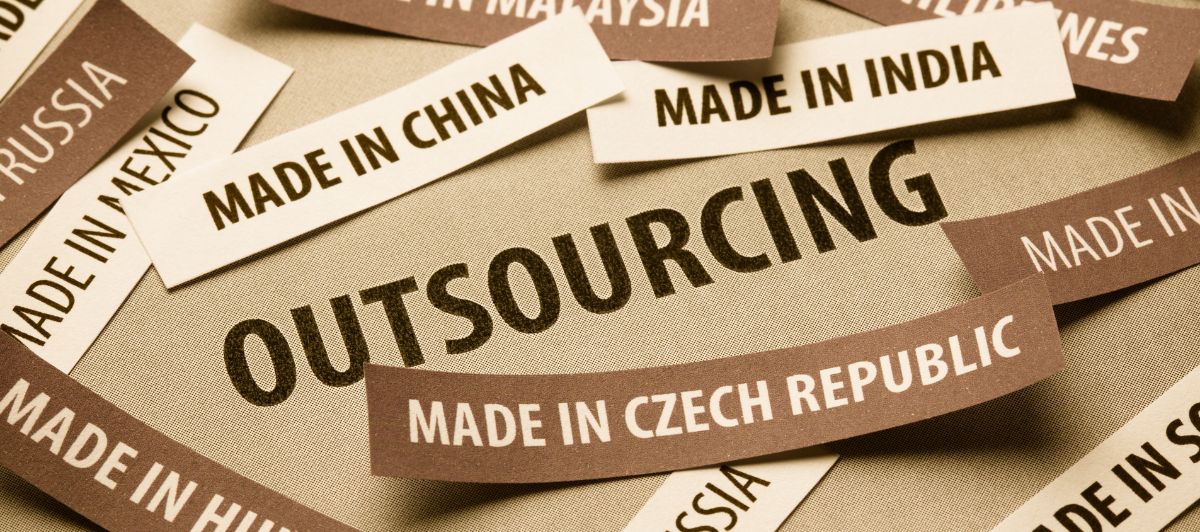 The concept of "outsourcing", which was first used in the 1990s, is very important for companies and business processes. Outsourcing, also known as "outsourcing"; It can be defined as the contract or permanent lease of services and business functions to a third party. So, what are the advantages of outsourcing? What should be considered when outsourcing?
What Does Outsourcing Mean?
Outsourcing is a strategy to increase productivity in the workplace. In particular, the "outsourcing" strategy, which ensures cost reduction, is a set of practices in which certain tasks and functions are outsourced to people or companies from outside the company. In summary, outsourcing, in which a company hires a third party to fulfill its duties, started to gain acceptance in the business world in 1989. With the introduction of this concept into the business world, third parties have emerged that offer services previously provided by company personnel. The main purpose of the "outsourcing" strategy, which is frequently used by companies, is to ensure the efficient distribution of the workload for more important issues.
What are the Advantages of Outsourcing?
Outsourcing, which makes it easier for companies to focus on other issues, provides an important balance in terms of time and efficiency. "Outsourcing," preferred by many companies, also brings many other advantages. We can list the advantages that companies will gain with outsourcing as follows:
It is required that the working period for the same employer is longer than one year and the employment contract is terminated for the following reasons:
Because outsourcing offers a lower labor rate, it enables companies to complete their work at lower costs.
It contributes to the increase of internal efficiency.
Outsourcing offers variable business capacities.
Companies that use time effectively can focus more on strategies and core competencies through outsourcing.
Outsourcing facilitates access to skills and resources.
It provides more flexibility to meet changing business and commercial conditions.
Companies that prefer outsourcing because the duration of the work is shortened also shortens the time to market.
What are the Disadvantages of Outsourcing?
Outsourcing provides companies with numerous advantages in terms of time, efficiency and cost. In addition, there are also negative situations that companies may encounter with the use of outsourcing. Especially depending on the sector the company is in, problems such as low quality products and services may arise due to outsourcing. Some disadvantages that companies may encounter with outsourcing can be listed as follows:
In outsourcing, business processes can slow down because the third party doing the work is not within the company.
Turnaround times for work done with this method may be longer than usual.
In projects made with the use of outsourcing, problems may occur due to lack of business or field knowledge.
Language and cultural barriers can cause agreement problems in outsourcing.
If the third party doing the work lives outside the country, this may cause time zone differences.
Lack of control may occur due to distance in works and projects carried out by outsourcing.
What Should Be Considered While Outsourcing?
There are some points to be considered when applying the outsourcing method, which brings various advantages and disadvantages for companies. Companies that pay attention to these can easily turn outsourcing to their advantage. We can list the issues you can pay attention to when using outsourcing as follows.
Savings: Outsourcing contributes to increased profitability by reducing operating costs. To see if this method will be cost-effective for your company, you need to analyze the capital you need to spend on purchasing equipment and hiring employees.
Pricing and Quality: Companies that choose to outsource can offer products and services at a competitive price and reach a range of different vendors. At this point, while keeping the fine line between pricing and quality, it is useful to avoid choosing only the cheapest seller. For this you need to compare third parties in terms of price, quality and additional services.
Technology and Resources: It is very important to check the technologies and other tools that each vendor plans to use in your project to avoid potential problems. It is important for the employees to have the appropriate equipment and technological tools for the smooth running of the business process.
Deadlines: The time factor is another important issue to consider in addition to cost in outsourcing. Deadlines missed by the third party doing the work can negatively impact cost savings.
Communication: If you work with a team in outsourcing, you need to make sure that the team you work with can respond promptly to any question or request. Especially when working overseas, different time zones may come into play. At this point, it is important that the communication skills of the party doing the work are at a level that can understand and meet your business needs.